It's important that Eco-Schools themes are linked to the curriculum in your school, so as many teachers and students as possible are going on this Eco-Journey, not just the Eco-Committee – you're aiming to become an Eco-SCHOOL! We have designed this to be as easy as possible, as we are aware there's not always a lot of scope to move within unit plans set by schools. If you want to create lesson plans based on the Eco-Schools program, brilliant, the program lends itself well to this, but any work linking to any our seven Themes is fine.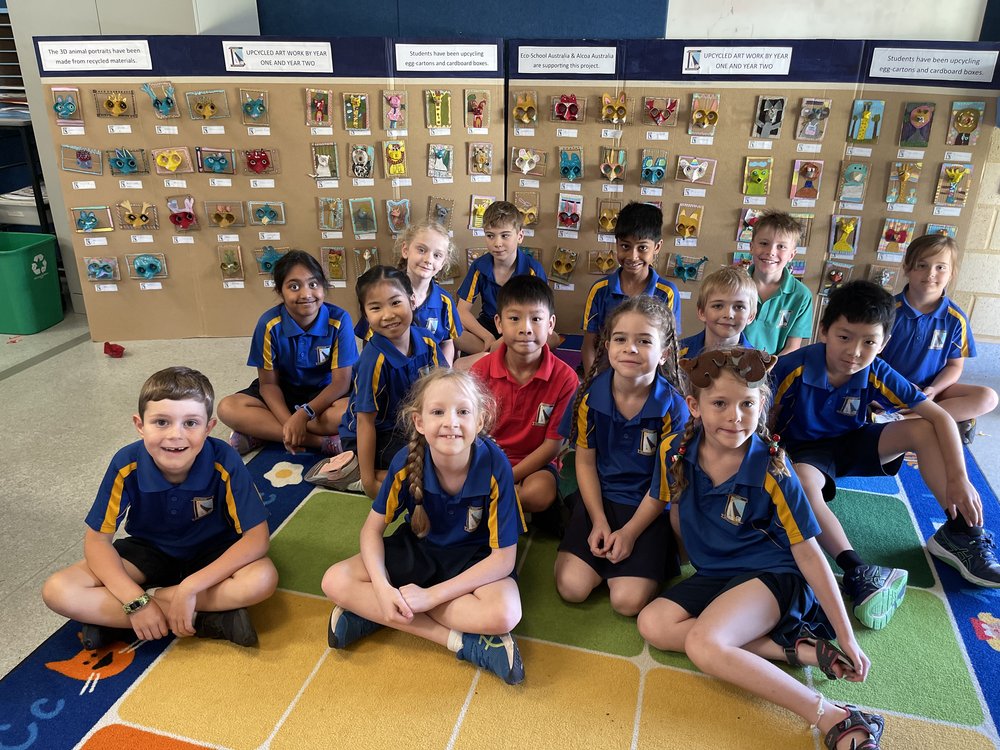 Following the Australian Curriculum, whether it's been adapted by your state, a private, denominational, or homeschool setting, you will find it links in with many KLA objectives, as well as the Cross-Curriculum priorities. Sustainability is the obvious CCP link, but remember, Aboriginal and Torres Strait Islander Histories and Culture and Australia's Engagement with Asia will also fit in beautifully with some of the Eco-School Themes!
Downloadable Resources:
Host an Eco-Day or Week in your school when all lessons are based around environmental issues. This is both celebratory and perfect for making sure every child in the school is involved in environmental education. It also makes it easy to gather all the evidence you need for Step 4 in one go!
Use the templates above – you can put them in the staffroom for help, and there is also a template that you can give to teachers for their classrooms.
Do the curriculum links have to specifically relate to the Eco-Schools program?
No, if you want to create lesson plans based on the Eco-Schools programme, brilliant, the programme lends itself well to this, however, any work linking to any our seven themes is fine.
Does our curriculum evidence have to be from the same Themes we have in our Action Plan?
No, it can be from any of our seven topics.
How many pieces of evidence do we need?
You need to gather three pieces of curriculum evidence for your Eco-Schools Green Flag application.
How can we find this evidence?
If you follow the ACARA then it should be easy to find examples from the whole school where Eco-Schools and the ACARA overlap.
Can all of our evidence be from the same class?
For your first Eco-Schools Green Flag, yes! For Eco-Schools Green Flag renewals, no, we would like to see evidence from different age groups. Why not try using one of the resources listed above to help you easily gather evidence from other year groups?
We have found our evidence. What next?
We would like you to display this evidence in the school. You can do this by choosing one or two good examples of pupils' work and photocopying them for display.
Environmental issues related to any of the seven Eco-Schools topics have been covered in your school's curriculum at least three times.
Evidence of environmental curriculum links (ideally pupils' work) is displayed (physical or digital).
Optional for first Eco-Schools Green Flag: Your three pieces of curriculum link evidence is from different year groups and subject areas.